RELEASE
Cartel da Cevada is straightforward rock n' roll, no frills!

With one foot in heavy metal and the other in regionalism, Cartel da Cevada mixes hard rock elements from the seventies with the Gaucho way of telling fantastic stories and the traditional music and instruments of their culture. Absurd and intoxicating, the quartet is always accompanied by the Devil himself and their shows are loaded with acid humor, technical precision and excellent performances. A few hours of true rock n' roll and lots of fun, guaranteed!

Cartel da Cevada had already produce six studio records and a live DvD, collect hundreds of shows in its career, has perform live in radio and television programs, both in Brazil and abroad, as well as in various festivals, among them: Cosquin Rock (Córdoba, Agentina), Latin Rock (Hard Rock Cafe, BR) River Rock (Santa Catarina, BR) Domingo no Parque (Araújo Vianna, Porto Alegre, BR),  Matanza Fest (Opinião, Porto Alegre, BR), Rock n' Bira (Opinião, Porto Alegre, BR) among many others.
OPENING ACTS
Already featured as supporting act for Scorpions, Helloween, Whitesnake, Sepultura, Ugly Kid Joe, Crucified Barbara, CJ Ramone, Hibria, Reytoro, Charly Garcia, No Te vá gustar, Nonpalidece, Alma Fuerte, Matanza, Tequila Baby, Rosa Tattoada, Bicho da Seda, Marcelo Nova, Pata de Elefante, among so many other great artists.

DISCOGRAPHY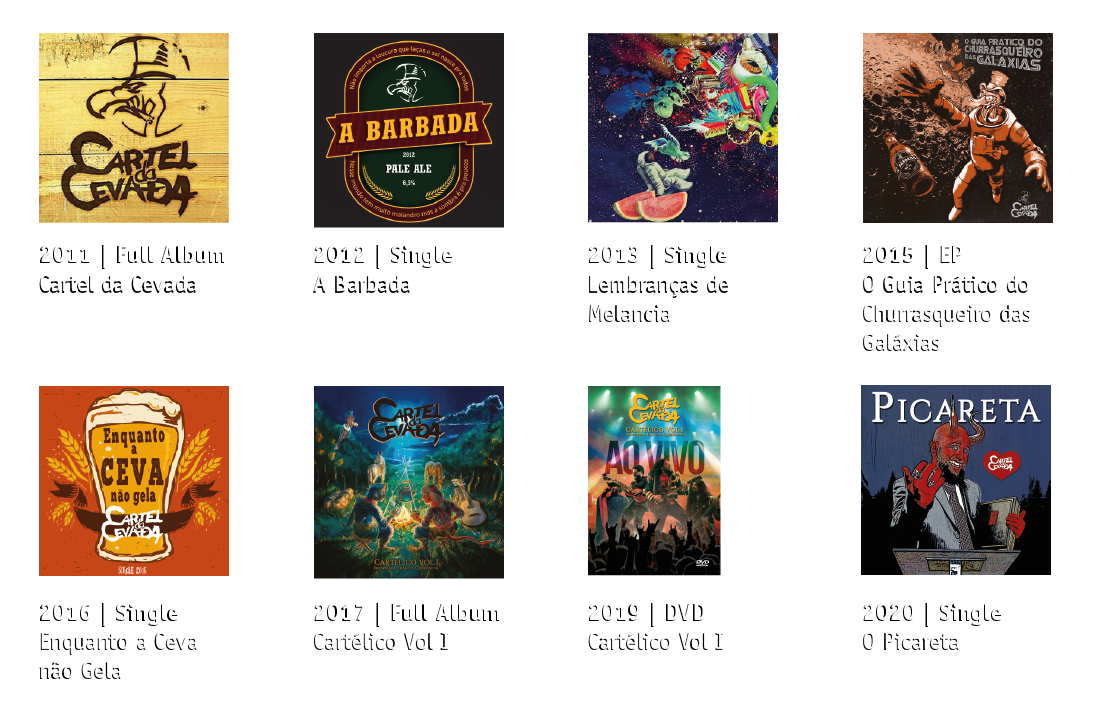 MERCHANDISING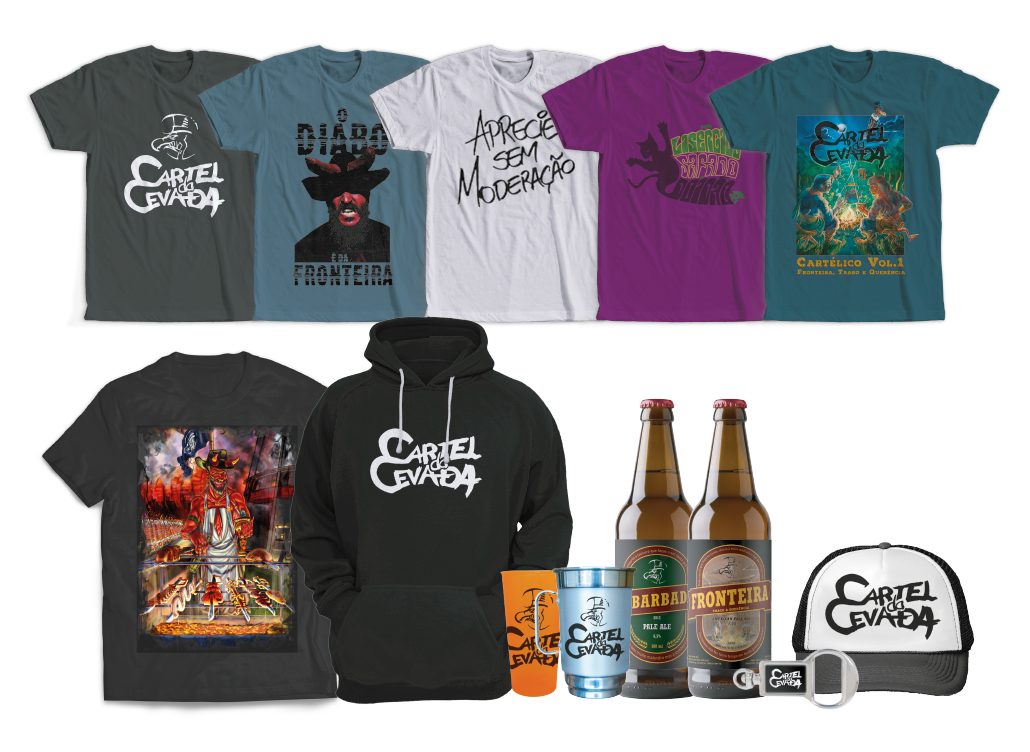 Sample Track
0:00/3:36

0:00/4:04

0:00/9:24

0:00/4:42

0:00/3:26

0:00/5:10

0:00/4:46

0:00/4:24